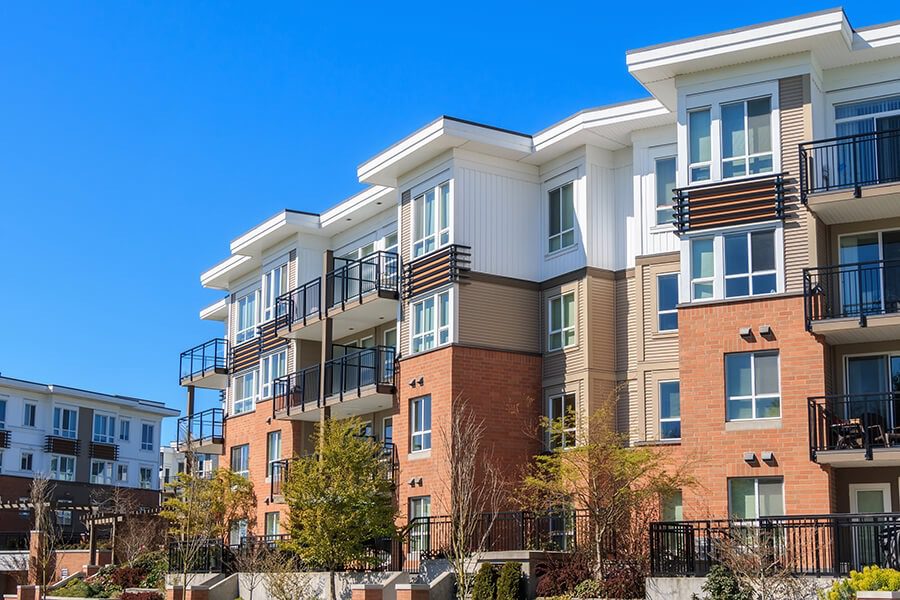 Renter's Insurance: It makes good sense

Daily, I hear reasons why people do not have renters insurance: 'My stuff isn't worth much' or 'only my friends come over'. That might be true but there are other 'risks' – you just aren't aware of them. So you ask, "What are they?"

Well, it's the same reason you have car insurance which is to protect your assets and for personal liability protection which is one of three distinct coverages included in Tennessee renters insurance policies along with 'Personal Property' and 'Loss of Use'.
So without getting into 'renter's insurance jargon' the best way to understand why you need renters insurance in Knoxville, TN is to think about situations where you may need it. Below are 10 reasons & examples where you would need this coverage:
BREAK-INS
Renters insurance will help cover the costs of the stolen items. The amount paid out to you will depend on how much coverage you have, your deductible, the type of loss and if you have actual cash value (depreciated) or replacement cost coverage (actual cost to buy new items). According to the National Council for Home Safety & Security Knoxville ranked as the 46th worst for crime, while Chattanooga and Cleveland came in at 46th & 47th followed by Athens as the worst,  51st.
THEFT FROM A GYM LOCKER OR YOUR CAR
When something is stolen from your car it is your renters insurance policy, not your car insurance, that will cover replacing those. The same goes for items stolen at the gym or from a hotel room, less your deductible.
ACCIDENTAL PROPERTY or FIRE DAMAGE
If you or a family member accidentally damages another tenant's property like you child throws a football through a neighbor's window or your golf ball ricochet off a car's windshield at the Chickasaw Country Club in Memphis or the Belle Meade Country Club in Nashville. Worse yet, imagine you cause a kitchen fire in your Cookeville, TN home or apartment you're renting. Your landlord can sue you for the damages you caused and garnish your wages, frightening but true.
FIRE OR SMOKE DAMAGE
Your landlord's insurance would have to cover the building damage and repairs, but your Renters insurance covers fire and smoke damage after your deductible. Once again how much compensation you receive depends on a couple of factors, including how much coverage you purchased, if you have actual cash value or replacement cost coverage, and your deductible.
DAMAGE TO YOUR BELONGINGS OR FURNITURE
Weather events  aka … 'Acts of God' are the leading cause of property damage. In other words, "this could happen to you." Keep in mind intentional damage by you would not  be covered.
NATURAL DISASTERS
If your rental property suffers damage from a wildfire, hail, or tornado, your  renters insurance policy would pay for your personal property. Keep in mind, as is the case for home insurance, there are exceptions, like flood damage and earthquakes.
COST OF STAYING IN A HOTEL
Renters insurance has "Loss of use" coverage. This covers living expenses if your home is damaged beyond repair. Things like hotel, food, and other living expenses you may incur while your unable to occupy your apartment in Knoxville, Nashville or any city in Tennessee. Even if you had 'savings' do you really want to use it for this 'raining day' event? your 'vacation money'
YOUR BATHTUB OVERFLOWS, DAMAGING THE TENANT'S PROPERTY BENEATH
In this particular circumstance, you would be at-fault and held liable for the damage and it would be your renters insurance that covers you. Say, you got distracted after running your bathwater for a relaxing soak and remember only when your downstairs neighbor bang's on your door!
INJURY IN YOUR APARTMENT
Slips and Falls
If someone (even a friend) slips and falls and you have to pay medical payments or even go to court, you have liability insurance on your renters insurance policy. Whether you are liable depends on a couple of factors the insurance company will provide and pay for counsel.
Intoxicated guests are a liability to a host. If you serve alcohol at your home, you can be held responsible for any harm that might occur to intoxicated guests, other parties, or any personal property stemming from their drinking. Tennessee Personal liability protection will pay for bodily injuries, property damage or even death benefits related to an incident that occurs in your apartment or rental home.
Dog Bites
These are among the most frequent personal liability claims for renters or homeowners. While a number of dog breeds are excluded from renters insurance coverage, most canines and other pets are covered by a renter's personal liability protection. In the event a dog bites a visitor, the owner might be liable for any resulting medical bills and damages. There are over 18,000 dog bite claims a year in the U.S. with an average cost per claim of approximately $35,000. Is your dog worth that kind of money?