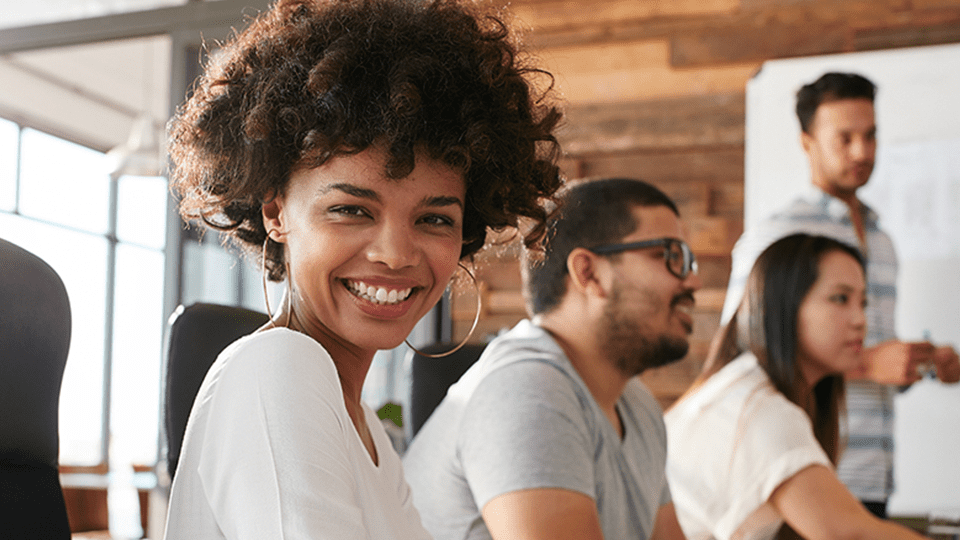 We love what we get to do every day, as independent insurance professional at Applegate Insurance Agency. Here, we'll highlight what we feel are the top 5 reasons you should become an insurance agent.
1. You'll get to help protect people from unforeseen disasters
One of the biggest responsibilities and opportunities insurance professionals have is the chance to help protect individuals and families through the use of insurance products. Maybe someone is caring for a spouse or children; maybe they are facing financial obligations to creditors. Often, it's a mixture of the two. By using insurance products to structure benefit payments in the event of a client's death, disability, or unforeseen critical illness, you will be provided life-changing protection. Insurance agents can, and do, make a difference in the lives of their neighbors, friends, and other customers.
As an insurance agent, you will have the chance to become involved in your community as a trusted and respected resource, while building and marketing your business. Through that process, you can build relationships that have long-lasting benefits, both for your personal life and your professional career!
2. You'll have flexibility and freedom in your work, largely controlling your own success
One of the things many insurance agents enjoy, particularly if they are coming from a different career, is the vast amount of flexibility they have as insurance professionals. Rather than having to punch a time clock twice a day and find busy work to fill up your time, you get to handle your own schedule to a large degree. If you have a personal appointment or family obligation, you can generally arrange your own schedule to accommodate what's most important to you.
Of course, your success is largely driven by the effort that you put into your work. So, don't mistake the flexibility of being an insurance agent with license to not work. Success is not automatic, and one thing successful agents all have in common is their dedication to putting in the necessary hours to help their clients.
In most "9-5" jobs, there is not a lot of opportunity to advance or increase your income. Maybe you will get a cost of living wage adjustment once a year, but opportunities to make significantly more may be maddeningly out of reach. When you are an insurance agent, you have an almost boundless opportunity to earn more. Finding more clients and protecting more needs means more financial rewards for you, in addition to the satisfaction that comes from helping others.
3. You'll have solid earnings potential
While earnings as an insurance agent are highly individual, depending on a variety of factors, including geographic location, types of products sold, and the amount of work you put in, there is potential for motivated agents to earn a comfortable living with a book of business that grows each year with renewals!
According to the U.S. Bureau of Labor Statistics, the top ten percent of insurance agents in the United States earn more than $128,000 annually! Of course, most entry-level agents will not approach that level of earnings in their early years, but it can be motivating to know that the opportunity to earn is there- it's all up to your desire to succeed.
4. The insurance industry is here to stay
In an age when more and more jobs are becoming automated, requiring less human interaction, insurance agents still play a critical role. Computers cannot yet provide the nuanced interaction or compassion that clients depend on their agents to provide.
While there are no guarantees in any industry, it is hard to imagine a future where insurance isn't needed, or where the role of the insurance agent would be completely phased out. People will always have a need to provide for their loved ones' needs. Life, disability, and critical illness insurance offer options to provide protection.
5. You'll be there to help others when they need you most
As good as it feels to help people plan to protect what's most important to them in the event of an unforeseen disaster, that pales in comparison to the feeling you get when you get to see the fruits of your labor in action.
To be a good insurance agent, you'll need to become comfortable talking about uncomfortable situations in the abstract, and dealing with them if and when certain events come to pass. Nobody ever wants disaster to strike, of course. But when it does, you'll know that you did your part to enhance the lives of your clients – and their loved ones.
When someone dies unexpectedly, the insurance death benefit that was provided can help family members continue their lifestyles without struggling financially. Similarly, if a client becomes disabled or is diagnosed with a critical illness, the insurance benefits you sold them will not help them get better physically, but can remove the financial strain and emotional stress that can come from not knowing how his or her bills are going to be paid.
Experience the difference with Applegate Insurance Agency
You'll have first-hand experience with all five of these reasons to become an agent when you work with us. We're committed to sharing the wealth of opportunity with our insurance agents as they help protect families when the unexpected happens. At AIG, we're proud to stand apart from other insurance companies serving our nation.
One of the biggest things that makes us unique is the fact that we don't offer any of our own products. Instead, we are independent. This means that we have access to high-quality home, auto, motorcycle,  life insurance, disability income insurance, critical illness insurance, and annuity products from more than 30 different well-known insurance companies. This gives us the flexibility and reach we need to truly meet our clients' individual coverage needs today and tomorrow.
To learn more about the Applegate Insurance difference and how to begin a fulfilling career as an insurance agent, contact us today. 865-240-2348 option 2 or Apply at https://applegateinsuranceco.com/about-our-agency/join-our-team/